Content Summarizer Tool
The
Content Summarizer Tool
allows you to quickly summarize content and extract the key points. You can either summarize a URL or you can copy and paste PLR.me content directly into the summarizer.
How to Use the Content Summarizer Tool
Step 1: Add content
Either paste in a URL or paste in some PLR.me content.
Step 2: Select a number
Enter in the number of lines you want extracted.
Step 3: Click Summarize
The system will now summarize the content.
Advanced Features
There are a number of advanced features which you can find out more about by hovering over the "i" icon – however one that is particularly useful is the Show best words as this will list out the keywords from the document which could help you with search engine optimization.
Note: The summary is machine generated so please read and ensure you are happy with the text before using it as tweets or on social media.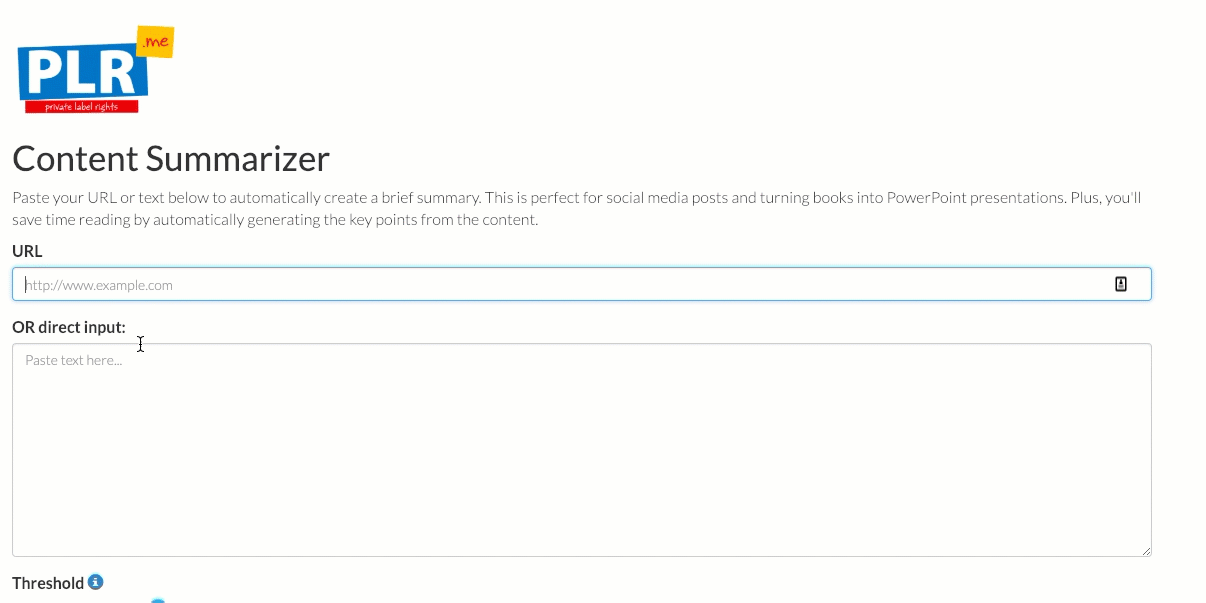 How to Use the Generated Content
Twitter - Use the snippet to direct people to the full article on your website.
Facebook - Use the summary as a teaser to get people to click through and find out more about the article.
Instagram - Use it to create text based quotes.
Slide decks - Use this generated content with our Auto Slide Deck tool to create perfectly formatted presentations.
Common Questions
Q: Is the Content Summarizer Tool included in my subscription?
A: The content tools are available for monthly and annual members.
Updated on: 21/10/2019